Veracruz Centro Histórico Hotel's Events
Events Hotel in Veracruz
If you wish to celebrate an event in Veracruz and you searching for a space that can be adapted to your needs, we provide 7 rooms with a maximum capacity of 300 people where you can celebrate a range of corporate and social events in the heart of the city center. All of which are provided with audiovisual equipment.

Contact our email address banquetes@hotelveracruz.com.mx and our team will advise you throughout the process so that your event is heralded as a complete success.

*The capacity of people at events may vary according to official regulations on permitted capacity and healthy distance, in the prevention of COVID-19 contagion.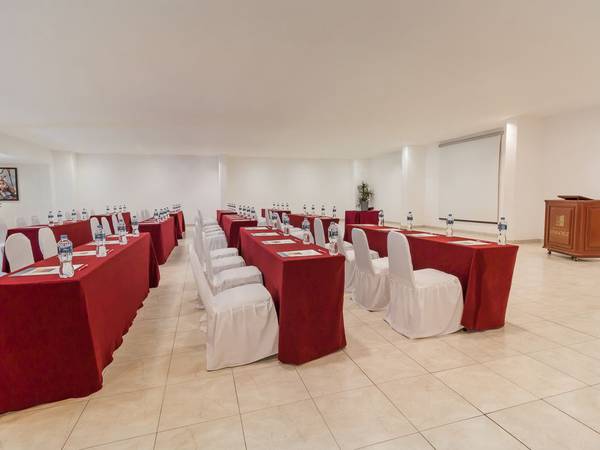 Convention Room 1
● Natural light: No
● Area: 197 m²
● Cocktail party: 250 people
● Banquet: 220 people
● School: 200 people
● Horseshoe: 50 people
● Auditorium: 300 people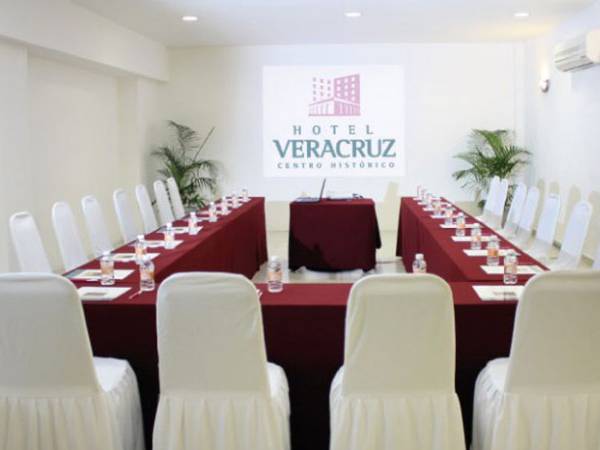 Convention Room 2
● Natural light: No
● Area: 68 m²
● Cocktail party: 50 people
● Banquet: 50 people
● School: 40 people
● Horseshoe: 35 people
● Auditorium: 60 people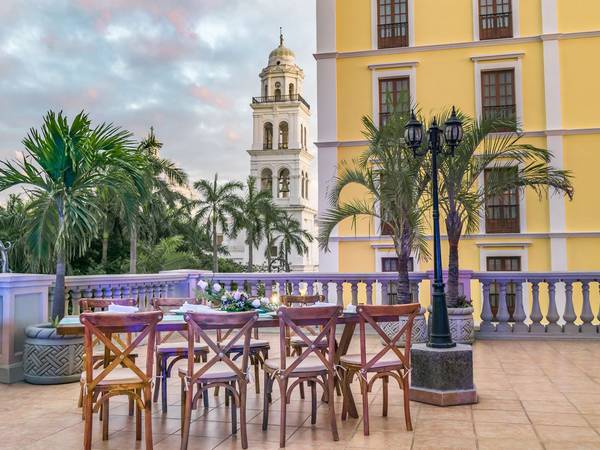 Terrace/ Main Square
● Natural light: Yes
● Area: 420 m²
● Cocktail party: 300 people
● Banquet: 300 people
● Auditorium: 300 people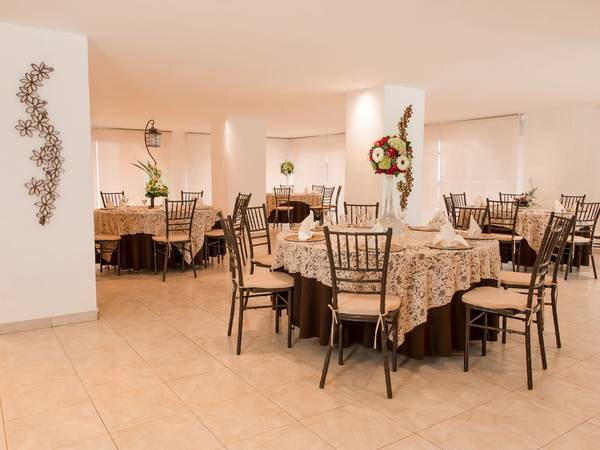 Eastern Star Room
● Natural light: Yes
● Area: 164 m²
● Cocktail party: 120 people
● Banquet: 150 people
● School: 60 people
● Horseshoe: 35 people
● Auditorium: 100 people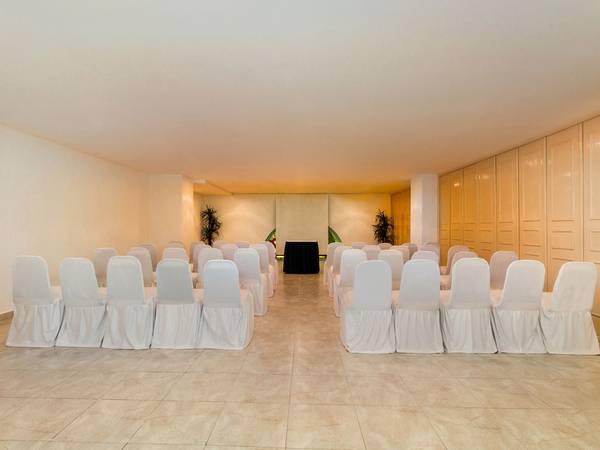 Veracruz Room 1
● Natural light: No
● Area: 83 m²
● Cocktail party: 60 people
● Banquet: 60 people
● School: 60 people
● Horseshoe: 35 people
● Auditorium: 60 people